00

GÜN

00

SAAT

00

DAKİKA

00

SANİYE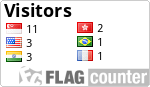 COMMITTEES
Organization Committee
Kemal SARICA, M.D.
Chairman of the Symposium
Temuçin ŞENKUL, M.D.
Chair, Scientific Committee
Prof. Dr. İsmet YAVAŞCAOĞLU
Prof. Dr. Ahmet Yaser MÜSLÜMANOĞLU
Eyüp Veli KÜÇÜK, M.D.
Secretary of Symposium
Bilal ERYILDIRIM, M.D.
Cenk GÜRBÜZ, M.D.
Metin ÖZTÜRK, M.D.
Fehmi NARTER, M.D.
Ferhat ATEŞ, M.D.
Gökhan ATIŞ, M.D.
Ömer YILMAZ, M.D.
Eyüp Veli KÜÇÜK, M.D.
Murat TUNCER, M.D.
Turgay TURAN, M.D.
Cahit ŞAHİN, M.D.